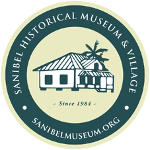 In The Garden Spirit Tree Benefits Sanibel Historical Museum and Village
In The Garden – Sanibel's Retail Garden Center and Outdoor Showroom has planted a spirit tree that benefits local non-profits.   The Olive tree was chosen because it represents love and charity.    Spirit tree donations from February 1-28 benefit The Sanibel Historical Museum and Village
Canvas spirit tree tags can be purchased at the garden center gift shop for $5.00.  Purchasers can write well-wishes or blessings on the tags and attach them to the tree.  All tag sales will be donated to The Sanibel Historical Museum and Village.  In The Garden will match all tag sales.
"The Museum and Village is a tribute to the early pioneers who homesteaded Sanibel Island in the late 1800s," said Lisa Walsh, owner of R.S. Walsh Landscaping and In The Garden. "The Museum was founded in 1984 with the mission to preserve, share, and celebrate Sanibel Island History."
The Sanibel Historical Village is open Tuesdays through Saturdays from 10 a.m. to 4 p.m. Full guided tours take place at 10:30 a.m. and 1:30 p.m. at no additional charge, depending on docent availability. The village is located at 950 Dunlop Road (next to BIG ARTS) and there is handicap access to the buildings. Admission is $10 for adults over 18. Members and children are free. For more information or to make a donation, visit www.sanibelmuseum.org or call (239) 472-4648.
---
---