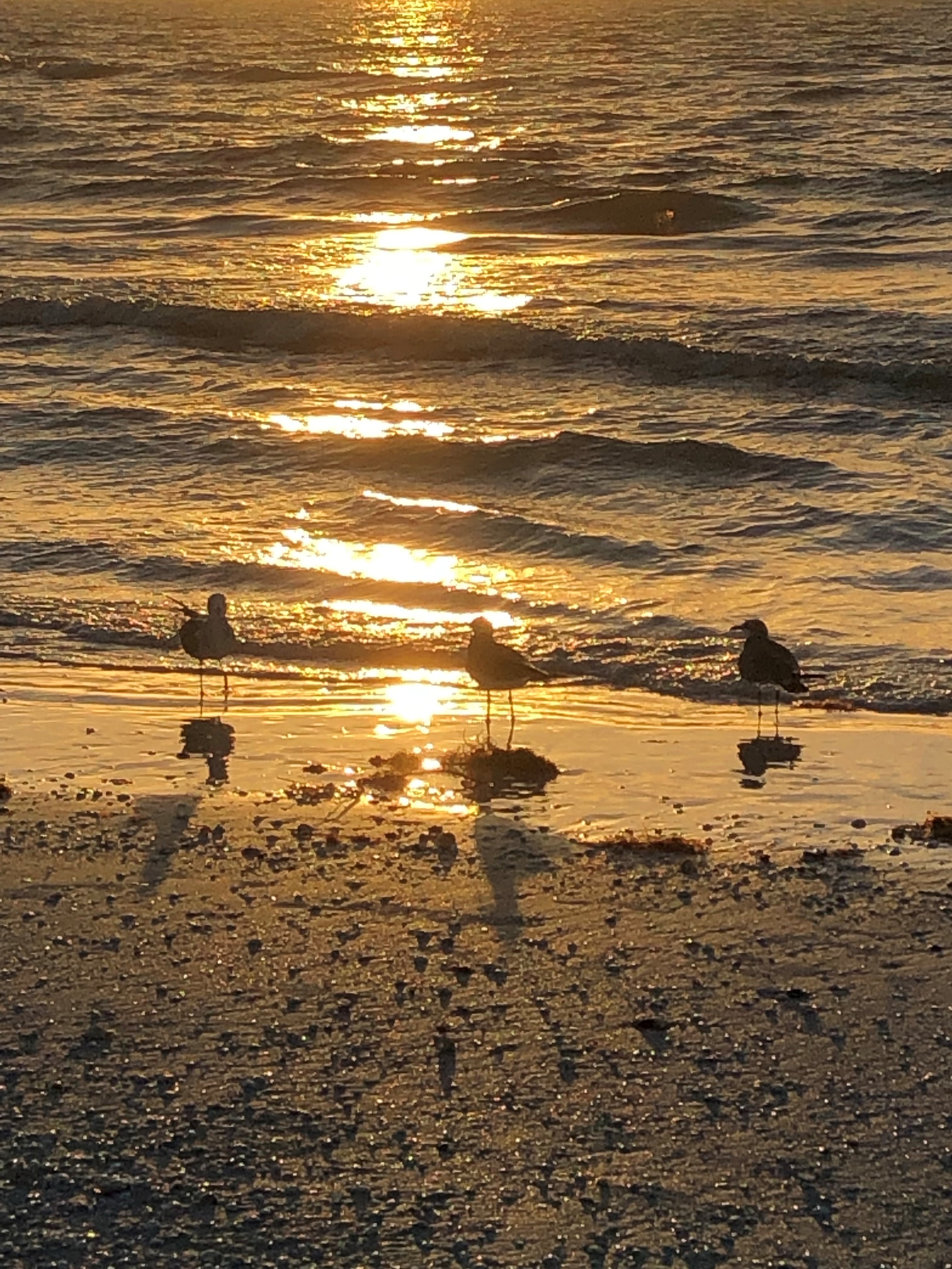 R.S. Walsh Landscaping Announces Winner of January Photo Contest
The winner of R.S. Walsh Landscaping's January photo contest is Brendan Miller. The theme of the contest was "Birds on the Beach." Submitted photos were posted on R.S. Walsh's In The Garden Facebook and Instagram pages and at the company's Sanibel garden center.  Visitors to the Facebook and Instagram pages and the garden center were able to vote on their favorites.  Miller's photo titled "Three's the Charm" received the most votes.  He said there had been a swarm of birds, and then, all of a sudden, there were just three in the glistening shore.  He will receive a $50 gift certificate to In The Garden and his photo will be printed in local newspapers.  Honorable mentions go to Steve Eastham, Roy Gibson, Carol Martin Strange, and Lynn Russell.
The theme for February is Life in the Mangroves.  The deadline for entries is February 1.   Submissions should include the photographer's name, phone number, the location of the photo and a short story behind the picture. Submissions can be sent via e-mail to inthegarden@rswalsh.com. 
R.S. Walsh Landscaping is a family-owned and operated, full-service landscape design-build Company specializing in landscape design, installation, and maintenance.  For more than 30 years, R.S. Walsh has been committed to superior workmanship, the highest standard of materials and the constant pursuit of excellence.   R.S. Walsh In The Garden – Retail Garden Center & Outdoor Showroom is located at 3889 Sanibel Captiva Road, across from the Sanibel School, and is open Monday through Friday from 10:00 a.m. until 4:00 p.m. and on Saturday from 9:00 a.m. until 1:00 p.m.  For more information call (239) 395-5859 or visit www.rswalsh.com.  
---
---